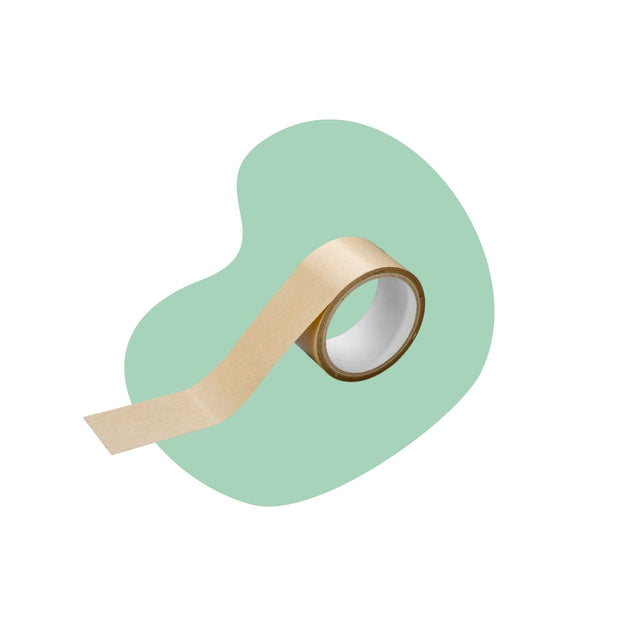 Water activated kraft paper tape
Paper tape is naturally biodegradable and 100% recyclable, which makes it a perfect environmentally friendly alternative to standard packing tape. It can be recycled along with boxes, unlike traditional plastic tapes that has gloss and wax. It has a natural latex glue adhesive which becomes sticky when moistened. 
Ideally paired with a water-activated tape dispenser for faster box assembly. 

DIMENSION: 48mm (width) x 80m (length)
HOW TO USE: 
Lightly wet the adhesive side of the kraft gum paper tape. Apply tape and pat it to ensure it has connected. You can use a water activated tape dispenser or simply use a wet sponge to activate the stickiness of the tape!
Frequently asked questions
Lead Time
All stock products are in stock and we ship out daily from Monday to Friday.
Custom products: 
Cards & Stickers: Printed within 1-2 working days upon design proof approval
Boxes, Paper Sleeves: 2 weeks upon design proof approval
Tissue: 3 weeks upon design proof approval
Local courier takes 2-4 working days. Self pick up are welcome for urgent orders!
Can i do self pick up?
Yes of course! Please simply opt for self pick up at point of check out.
Do you have a physical shop?
No, ecommerce store only! We do have a self service booth at our warehouse for size and quality check.